Rapids is one of Honest Mining platform's new listed coins. What is so interesting about this project that Honest Mining decided to run with Rapids? Here are five facts you need to know about Rapids (RPD).
1. Rapids is a social blockchain project
Rapids integrates cryptocurrency payment in social media platform. Thus, their users are able to send payments of RPD to their friends, family, colleagues or even companies within social media easily and safely. Besides the ease-of-use, RPD is also interchangeable to other alternative coins and fiat currencies via atomic swap that enables coin swap directly without involving a trusted third party. Therefore, in brief, we could say Rapids provides us with a safe, fast, easy online payment gateway within social media network through blockchain technology. 
2. Rapids is a Verisafe Project
Blockchain technology and cryptocurrency is still a very young industry. Many industry players are innovatively creating new innovative projects in fast speed. However sadly, there are also many people who use this opportunity to create scam projects that aim only for fundraising and then disappeared into thin air. Therefore, Verisafe emerged as a solution to that situation, providing end-users with a standard of scam prevention and community protection. And Rapids is one of the Verisafe Approved projects, which means that we can trust the Rapids team, performance, and sustainability. 
3. Rapids cold storage card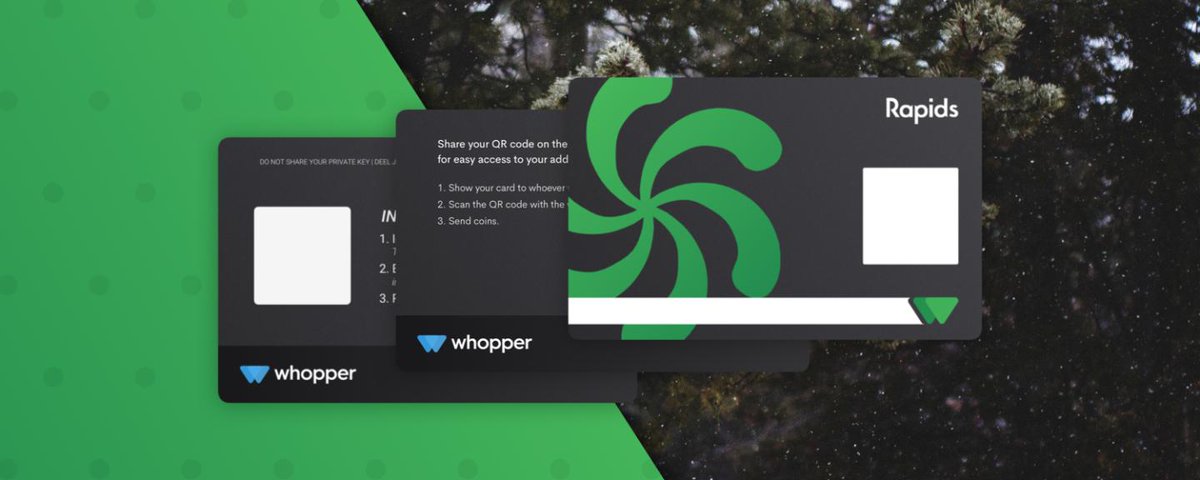 Internet connectivity allows people access to many aspects of life, however, it also does come in a package with security and malicious hack threat for its users. It happens to all individual and enterprise, therefore a preventive means to secure crypto asset offline is needed. Therefore Rapids has partnered with Whopper.io to create a cool designed cold storage card to store RPD safely and in style. You may find and get one for your own collection here. 
4. TeamRPD in Twitch
Rapids is trying to engage more community by jumping into game streaming platform twitch.tv. Rapids team shares RPD in the partner gamers' live streaming session. They also implement Tip Bot in the platform to provide ease of sharing RPD to fellow users. It is a smart move to gain more exposure and adoption of RPD. Another fun fact, Rapids also featured in a music video by John Dough. Talking about extra miles in marketing, Rapids nails it!
5. Rapids integration strategy
Rapids grows their project and community by collaborates and integrates with many other projects like crypto wallets, Staking-as-a-Service platforms, exchanges, news media, payment gateway, online merchants, and many more. Collaboration is a new trend of this century's business Rapids is doing it in the right way. 
Bonus Fact
Rapids has been listed on Honest Mining in August 2019. The masternode will generate ROI of around 38% annually and it has been graded as CCC coin grade by Honest Mining. Take part in staking and join RPD masternode seat in Honest Mining platform today!